Meet Our Dental Assisting School Instructors – Worcester, MA
Your Guides to a New Life
You'll be in great hands from day one thanks to our dental assisting school instructors. Each one has several years of experience both on the job and teaching, ensuring you'll easily grasp new information, get complete answers to your questions, and will feel comfortable throughout the course. They are each extremely passionate about our mission, which is to help people take control of their lives and begin a fulfilling and rewarding career in the most effective way possible.
Alisha Cunningham
Academy Director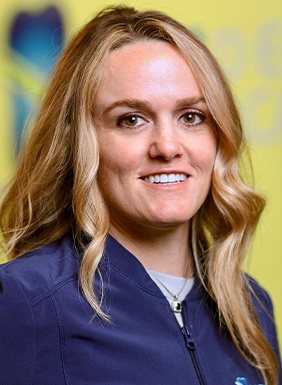 After years of taking college classes and not knowing what the end result would be, Alisha decided to look into a field that she had always been intrigued about. She was always into keeping a healthy mouth, so much so that after a traumatic car accident, one of the first things that she asked was, "Are my teeth OK?" She knew going forward she needed a quick track to a career, and dental assisting sounded like the perfect fit! She toured a local dental assistant program and started a month later. After graduating from it in 1988, she worked full-time as a dental assistant and eventually became certified. She continued to work for a general dentist and an implantologist for many years, gaining valuable experience in the field.
One of the dental offices she was working at routinely accepted students from a local technical high school, and her manager could rarely get any of the staff to help the students while they were in the dental office. Alisha volunteered and began to really enjoy seeing them grow and their confidence increase! She reached out to a local post-secondary school and mentioned that if any opportunity were to arise to teach to keep her in mind. Two years after working in her dental office with students shadowing, she was offered a chance to start teaching a night program. She also received certification to teach CPR.
Today, Alisha deeply enjoys seeing all the relationships develop amongst the class members. She loves watching them learn new concepts (teeth numbers, processing instruments, sitting chairside and suctioning, etc.) and applying them confidently within a class or at their externship dental office. She sees a classroom full of new students as a personal challenge for herself to accommodate each of them who are willing to succeed. One of her absolute favorite things to do is sign their certificates of completion, knowing that they are started on a journey to an ever-growing career! When she is not teaching, Alisha enjoys spending time with her two dogs and her family. She also loves country music!
Michelle O'Sullivan
Instructor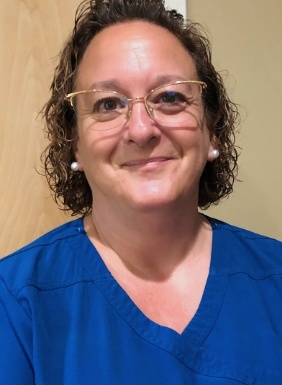 Michelle started out in the medical field as an assistant at a chiropractor's office in Shrewsbury, but her car kept breaking down on the drive there so she knew she had to make a change. She ended up applying to an on-the-job dental assistant position in September of 1986. It was within walking distance from her apartment, and she fell in love with the work almost instantly, so much so that she enrolled in school to learn more a year later!
After graduating from a dental assistant program in 1988, she took her boards and become certified in the very same year. She also served as the student ambassador for her class. For the first 10 years, she worked in general dentistry and also served on the board of the Worcester District Dental Assistant Association as Second Vice President for a handful of years. Then, she ended up specializing in endodontics. Her teaching career got its start in 2013, and she became a Certified Post-Secondary instructor in 2014.
Today, what Michelle looks forward to most when it comes to teaching is seeing the amazing growth in every student. When they start out, they have no idea what tooth #23 is or what a maxillary second premolar is – the change is so rewarding! When she isn't busy teaching, you can often find her spending quality time with friends and family, traveling to Maine in the summer, and cross stitching.