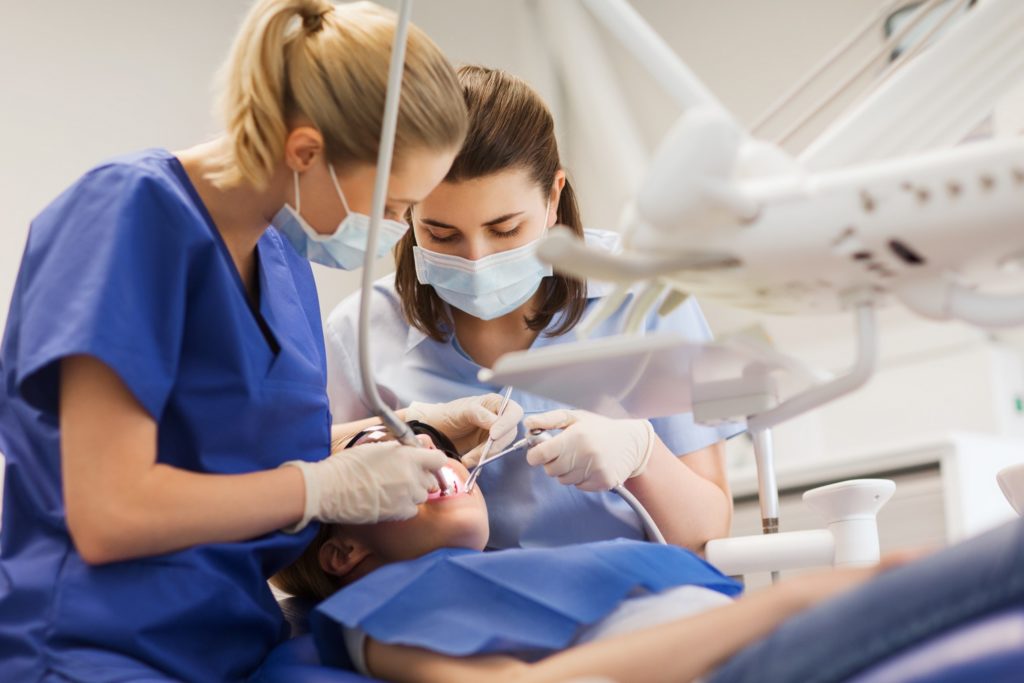 Whether you're about to graduate high school, want to make a career change, or are interested in re-entering the workforce, it can be overwhelming to try to find a job that is both rewarding and pays well. If you're currently at a crossroads and are searching for the right fit, it's time to consider dental assisting school. Keep reading to learn five important benefits of becoming a dental assistant!
Benefit #1: Short Training
Before entering the workforce, many adults feel the need to earn their bachelor's degree, which typically takes about four years to complete. Dental assisting programs, on the other hand, can often be completed in less than a year!
Benefit #2: Varying Job Responsibilities
Does the thought of doing the same thing day-in and day-out make you cringe? As a dental assistant, no two days will look alike. From greeting patients and cleaning dental tools to taking X-rays and preparing patients for treatment, each day is different and exciting.
Benefit #3: Job Security
Over the years, it's become more and more evident just how important oral health truly is. As a result, more patients are prioritizing their six-month dental checkups and cleanings. So, in addition to having a rewarding career, you'll have the added comfort of job security.
Benefit #4: Nice Work Environment
Dental offices are no longer the bland, cold places they once were. In an attempt to make patients feel more comfortable and relaxed, they have been outfitted with calming music, plush couches, and state-of-the-art amenities. So, you'll feel more like you're working at a spa! Plus, the clean environment, friendly people, and flexibility are all perks too.
Benefit #5: Truly Make a Difference in Someone's Life
Recently, employees have made a transition to wanting a job that makes a positive impact. As a dental assistant, you will work directly with patients to improve their oral health, overall well-being, and confidence. Seeing a once-broken grin be beautifully transformed or a patient struggling with oral discomfort achieve a pain-free smile again is nothing short of rewarding.
With many people spending more time at work than with their own family, it's important to find a career that makes you happy and fulfilled while simultaneously challenging you each day. That's exactly what patients can expect as a dental assistant. If you're interested in this profession, but are unsure where to start, then get in touch with a dental assisting school today!
About NE Dental Academy
At NE Dental Academy, we want to help people of all ages and from all different backgrounds discover a rewarding career in dentistry. In addition to providing valuable, hands-on training, we are proud to share that our program is fast, our pricing is transparent, and registration is available online. If you have any questions about the program, don't hesitate to get in touch with our team via our website or by phone at 508-425-6644.